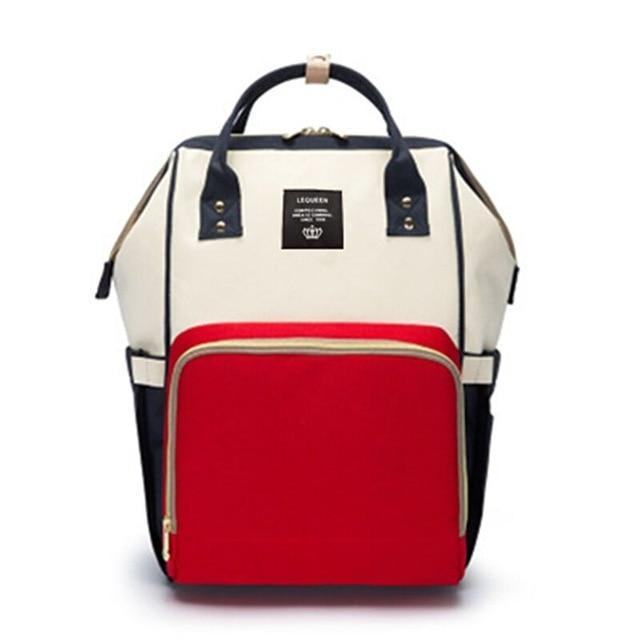 The Perfect Travel Diaper Backpack
Original price
$43.99
-
Original price
$43.99
This large diaper bag is perfect for the mom on the go. This bag is large enough for you to carry EVERYTHING you need for your baby.
This bag is not only large, but it is also practical. It's waterproof for a start. I mean, who hasn't got milk, water on their bag before? No worries with this, just wipe it off. 
This diaper bag backpack is fully equipped. The stylish nursery bag has enough storage space for all your necessities and so you can set off with your baby with peace of mind.
Features
- Water resistant
- Multifunctional
- Large and easy to use
- Insulating bottle holder in the front pocket
- Various compartments
- Sturdy bag
- Good value for money.
Large capacity: The backpack has separate storage compartments. You can place the milk bottle, water bottle, baby clothes, diaper, towel and more in different separate compartments.
Practical and hygienic: Insulated milk bottle compartments at the front can keep the milk warm or cold. The compartments are easily accessible on the left and right to place handkerchiefs, a bottle or your cell phone.
Durable material: Easy to clean, water-repellent and dirt repellent.
Lightweight: The bag is not heavy and feels comfortable on your shoulders.
The backpack not only practical but it is very stylish and suitable for travelling, going out, shopping and much more.

Ideal to give as a gift and neutrally designed for men or women.
Size:  40cm X 26cm X 17cm