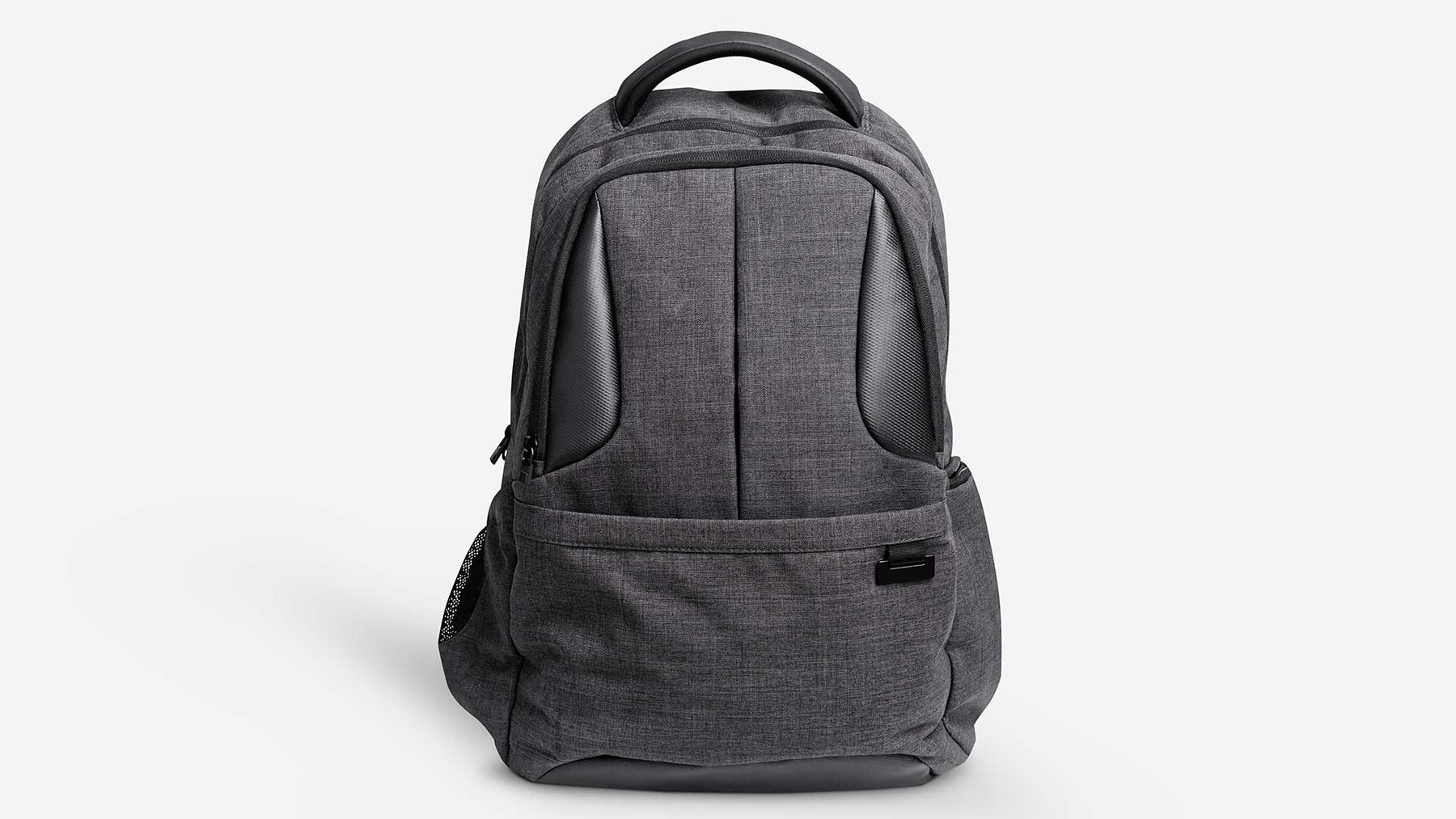 Simple Black Backpack: The Perfect Backpack for Every Occasion
Simple black backpacks are a great way to carry all of your gear, whether you're headed to school, on a hike, or traveling. They distribute the weight evenly so that you don't end up with sore shoulders or an aching back. And they have plenty of compartments and pockets to keep everything organized. Plus, they're much more comfortable than carrying a heavy bag over one shoulder. Whether you're looking for a stylish backpack to take to school or a durable one for your next adventure, there's definitely a simple black backpack out there that's perfect for you.
What is a simple black backpack
Simple black backpacks are versatile accessories that can be used for a variety of purposes. For example, they are perfect school backpacks for carrying school supplies, books, and notebooks. They can also be used to store smaller electronics, such as tablets and laptops. They are also ideal for traveling, as they blend in well with other black luggage and items. Additionally, these simple backpacks are perfect for athletes or outdoor enthusiasts, as they can be used to carry sports equipment or hiking gear easily. Overall, simple black backpacks are versatile, stylish, and practical.
Different ways to use the backpack
A simple backpack is one of the most versatile pieces of clothing that you can own. Simple and elegant, it can be used for a wide variety of activities, from hiking to going to school. And because it is so versatile, a backpack is an essential piece of gear for any traveler. Here are just a few of the many ways you can use your simple black backpack:
As a carry-on bag: A simple backpack is the perfect size for bringing onboard an airplane. And because it is easy to carry, you won't have to worry about struggling with heavy luggage.
As a daypack: When you're out exploring a new city or hiking in the mountains, a backpack is the perfect way to carry all your essential items. Plus, it will free up your hands so you can take photos or enjoy the scenery.
As a school bag: A backpack is ideal for carrying textbooks, notebooks, and other supplies. And because it evenly distributes the weight, it's much easier on your back than a traditional shoulder bag.
So whether you're heading off on an adventure or just running to the grocery store, be sure to bring along your trusty backpack. It's the perfect way to make sure you always have everything you need.
How to pack a simple black backpack for a day trip
A day trip is a perfect opportunity to explore a new place without having to worry about overpacking. The key to packing light is to only bring the essentials. For a day trip, start with a simple black backpack. Then, pack items like snacks, water bottles, sunscreen, hats, maps, and a first-aid kit. If you're planning on doing any hiking, be sure to bring insect repellent and sturdy shoes. Depending on the weather, you may also want to pack a jacket or rain poncho. By packing only the essentials, you'll be able to travel light and enjoy your day trip without being weighed down by unnecessary clutter.
How to care of your backpack
A backpack is an essential part of any student's wardrobe, but it can be easy to forget about taking care of it. Here are a few tips to help keep your backpack in top condition:
Avoid overpacking. This can put unnecessary strain on the fabric and straps, and make it more difficult to carry.
Store your backpack in a cool, dry place when not in use. This will help prevent mold and mildew from forming.
Keep it dry. If you do get your backpack wet, allow it to air dry completely before storing it away.
Inspect your backpack regularly for signs of wear and tear. If you see any fraying or ripped seams, bring it to a seamstress or cobbler for repair.
By following these simple tips, you can help extend the life of your backpack and ensure that it will be there for you when you need it.
Do you need a simple black backpack?
The simple black backpack is perfect for anyone who wants a no-frills way to carry their belongings. The sleek design is perfect for students or professionals who want to make a good impression, and the sturdy construction can stand up to daily use. The backpack is also affordable, making it a great option for budget-minded shoppers. Whether you're looking for a basic backpack for school or work, or you need something that will last through years of heavy use, the simple black backpack is a great choice.
Conclusion
If you're in the market for a new backpack and want one that is versatile, comfortable, and stylish, then a simple black backpack is definitely worth checking out. We've shown you how to pack it for a day trip and some of the different ways you can use it, but there are really no bounds to what this backpack can do. It's perfect for students, travelers, professionals, and anyone else who wants to make their daily life easier. And if you take care of your pesann backpack, it will last you for years to come. So don't wait any longer – head over to our shop now and buy yours today!
Related products
Original price

$49.99

-

Original price

$49.99

Pesann.com

Simplicity is sometimes the best and this simple canvas backpack does it very well. All we can say is that if you need a canvas backpack for colleg...

View full details

Original price

$49.99

-

Original price

$49.99

Original price

$39.99

-

Original price

$39.99

Pesann.com

To add a sleek and modern look to your personality, we are introducing a two-tone simple school backpack. The beautiful design and multicolor tone ...

View full details

Original price

$39.99

-

Original price

$39.99

Original price

$37.99

-

Original price

$37.99

Pesann.com

Stylish and simple, these Korean style backpacks will make anyone smile. Beautiful designed and crafted from high-quality material. This small scho...

View full details

Original price

$37.99

-

Original price

$37.99

Original price

$34.99

-

Original price

$34.99

Pesann.com

Check out this gorgeous day bag. This is a perfect, cheap small backpack that looks so stylish. This can be worn as double strap or with a single s...

View full details

Original price

$34.99

-

Original price

$34.99

Original price

$39.99

-

Original price

$39.99

Pesann.com

Every girl wants to hang out with charm. To put an impression on others, it's important to select the right backpack. The color tone and design of ...

View full details

Original price

$39.99

-

Original price

$39.99

Original price

$34.99

-

Original price

$34.99

Pesann.com

Our small corduroy backpack is specially made to keep everything well organized for easy access.  You can easily put your laptop, iPad, power bank,...

View full details

Original price

$34.99

-

Original price

$34.99

Original price

$39.99

-

Original price

$39.99

Pesann.com

Soft Canvas backpack, a high-quality spacious bag is perfect for students, travellers and business use. A multi-pocket design in a canvas material....

View full details

Original price

$39.99

-

Original price

$39.99

Original price

$96.00

-

Original price

$96.00

Pesann.com

This men's backpack is designed to suit all your travel and daily needs. Made from high-quality canvas material, it has a vintage design that is pe...

View full details

Original price

$96.00

-

Original price

$96.00

Original price

$85.00

-

Original price

$92.00

Original price

$85.00

-

Original price

$92.00

Pesann.com

Looking for a stylish and durable backpack for your adventures? Look no further than this vintage canvas backpack! Designed for both men and women,...

View full details

Original price

$85.00

-

Original price

$92.00

Original price

$85.00

-

Original price

$92.00

Original price

$87.00

-

Original price

$87.00

Pesann.com

Upgrade your school or college style with this vintage canvas backpack. Made with high-quality canvas material, this backpack is perfect for men an...

View full details

Original price

$87.00

-

Original price

$87.00

Original price

$98.00

-

Original price

$98.00

Pesann.com

This multifunctional men's backpack is the perfect companion for your travel and hiking needs. With a large capacity of 20L, this backpack is perfe...

View full details

Original price

$98.00

-

Original price

$98.00

Original price

$89.00

-

Original price

$89.00

Pesann.com

Looking for a practical and stylish backpack that can keep up with your busy lifestyle? Look no further than this vintage canvas backpack for men! ...

View full details

Original price

$89.00

-

Original price

$89.00

Original price

$64.00

-

Original price

$64.00

Pesann.com

Description: Looking for a stylish and practical backpack that can keep up with your daily routine? Look no further than our High-Quality Canvas Ba...

View full details

Original price

$64.00

-

Original price

$64.00

Original price

$86.00

-

Original price

$86.00

Pesann.com

Looking for a durable and spacious backpack for your daily commute or weekend adventures? Look no further than our canvas backpack! Made with high-...

View full details

Original price

$86.00

-

Original price

$86.00

Original price

$0.00

-

Original price

$0.00

Pesann.com

The multi pockets design of this small nylon backpack can store your items. It has all the sophisticated details to satisfy you in outdoor adventur...

View full details

Original price

$0.00

-

Original price

$0.00

Original price

$48.99

-

Original price

$54.99

Pesann.com

The waterproof school backpack is introduced with a beautiful design & flawless functionality to satisfy your requirements. Even it comes with ...

View full details

Original price

$48.99

-

Original price

$54.99

Original price

$39.99

-

Original price

$44.99

Pesann.com

The Korean Style School Backpack Tote Bag is the perfect backpack for students and professionals who are always on the go. This backpack is equippe...

View full details

Original price

$39.99

-

Original price

$44.99

Original price

$0.00

-

Original price

$0.00

Pesann.com

Looking for a backpack that can keep up with your active lifestyle? Look no further than the Front Pocket Waterproof School Backpack. This backpack...

View full details

Original price

$0.00

-

Original price

$0.00

Original price

$0.00

-

Original price

$0.00

Pesann.com

Looking for a spacious and stylish backpack that can keep up with your busy lifestyle? Check out our new Waterproof Large Simple School Backpack! M...

View full details

Original price

$0.00

-

Original price

$0.00

Original price

$0.00

-

Original price

$0.00

Pesann.com

Our waterproof school backpack is flawlessly designed to keep everything well organized for easy access.  You can easily carry your laptop, iPad, p...

View full details

Original price

$0.00

-

Original price

$0.00

Original price

$45.99

-

Original price

$45.99

Pesann.com

Keep your things dry and organized with this waterproof nylon student school backpack! This waterproof school backpack comes in a beautiful design ...

View full details

Original price

$45.99

-

Original price

$45.99

Original price

$34.99

-

Original price

$34.99

Pesann.com

Now it's time to carry all your laptop and other essential items around with comfort using this rose-embroidered backpack. This backpack is special...

View full details

Original price

$34.99

-

Original price

$34.99

Original price

$29.99

-

Original price

$29.99

Pesann.com

This cute fluffy backpack is made of high-quality material. It's safe and comfortable for your princess.  The super cute rainbow touch and magical ...

View full details

Original price

$29.99

-

Original price

$29.99

Original price

$36.99

-

Original price

$36.99

Pesann.com

This canvas tote backpack comes in a Korean style that can never go out of style. You can use this backpack as a school bag, teacher bag, business...

View full details

Original price

$36.99

-

Original price

$36.99

Original price

$39.99

-

Original price

$39.99

Pesann.com

To highlight your kids' persona and charm, we are here to introduce this waterproof school backpack. The beautiful cactus print on this backpack wi...

View full details

Original price

$39.99

-

Original price

$39.99