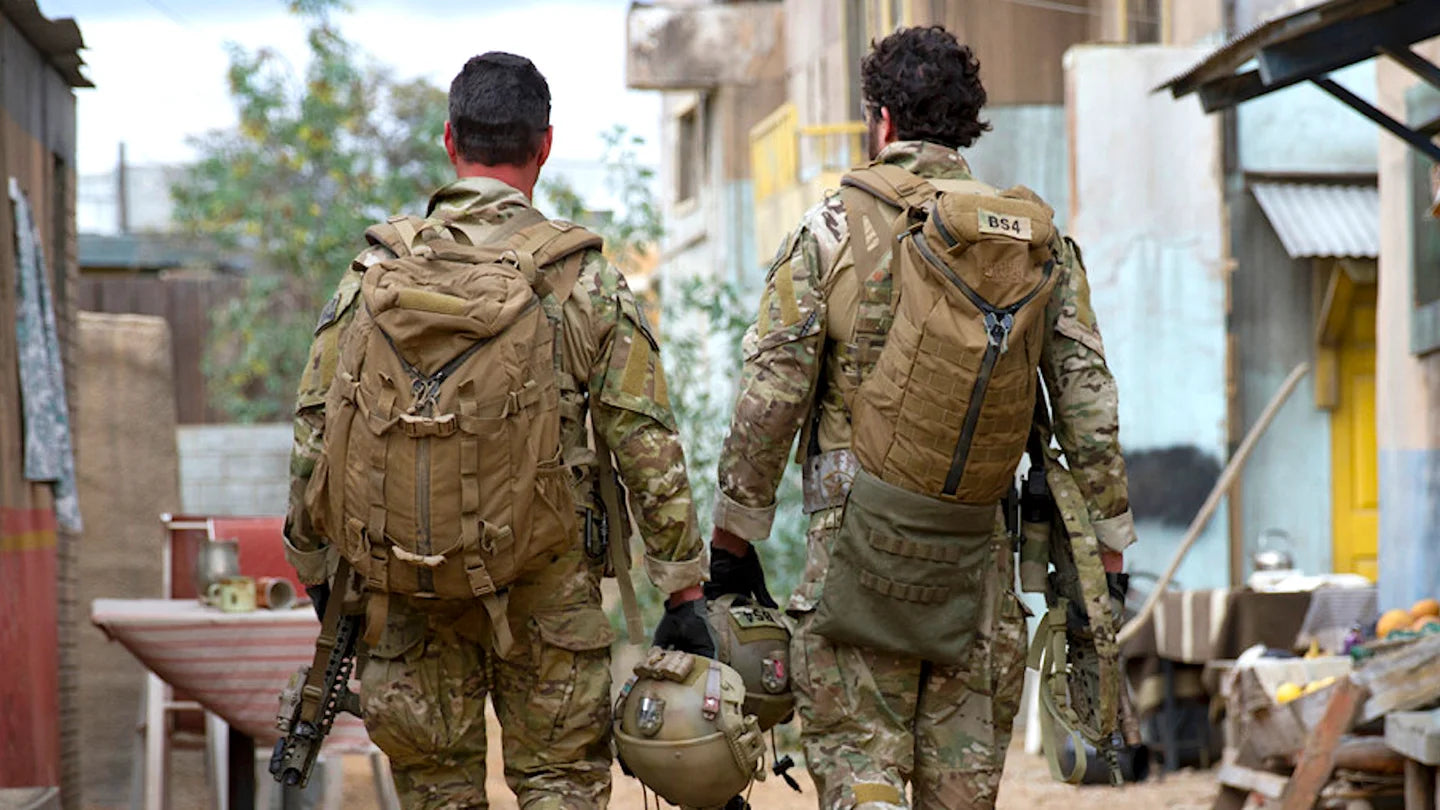 Is Canvas Military Rucksack A Good Fit For You?
Military rucksack is made by Henry, usually crafted with canvas. It is made with highly durable fabrics, water-resistant material and reinforced stitching, with center zip pocket to keep your personal items in place. It is available in gray color and has a strapping system for stability. The canvas military backpack can be a perfect choice for outdoor activities like hiking, camping, or travelling. The military rucksack has adjustable shoulder straps and padded back system for maximum comfort. The backpack is made of heavy duty canvas fabric and the interiors are fully lined with more pockets for keeping your stuff organized. Some military tactical backpacks are even compatible with MOLLE gears, which increased the volume of the backpack and also makes it well-organized. It has a center zip pocket and side mesh pocket. The pocket of the bag can be used to keep your water bottle to stay hydrated in the nature. The main compartment opens up so you can slide stuff in and out easily without having to rummage around. It is one of the most popular men's backpack on the market. So people love this type of backpacks? Let's dive in.
Features of Canvas military rucksack
1. Durable material
The fabric is made of pure cotton and it is all natural and absolutely sturdy, so this military canvas backpack is made to last. The material is water-resistant which will protect your stuff from getting wet during heavy rains or snow storms.
2. Padded back system for comfort
The back of the military canvas backpack has a padded system for extra support and comfort to keep you going even when the load inside the bag gets heavy. And with adjustable shoulder straps, it can be used by anyone who wants to move around with a heavy load without experiencing any discomfort on their shoulders or the back.
3. Highly durable straps
The straps of the military backpack are made to be durable and long-lasting. They are thick and covered with tough rubber to resist wear and tear over time.
4. Center zip pocket for easy access
The main compartment of the military canvas backpack is designed with a large central zipper which makes it useful in storing and accessing small to medium sized stuff. The pocket has an interior lining which prevents your things from getting wet.
5. Various pockets for organization
At the front side of the canvas military backpack are two mesh pockets for keeping small and loose items like headphones, batteries or keys, and flip-flops in the main compartment. It can also be used to keep a water bottle on hand when you need to stay hydrated during your outdoor activities.
6. Reinforced stitching
The backpack is made of tough canvas fabric which makes it durable and will not tear easily no matter how heavy the load gets inside.
7. Water-resistant material
The canvas military rucksack is made of water-resistant material which means that when you use it in heavy rain or snow storms, water won't seep through and ruin your stuff. The outside of the bag is made of waterproof fabric for extra protection against rain and moisture, but the inside lining is a cotton cloth to make sure your belongings stay dry. 
Things to consider when purchasing Canvas military rucksack
1. Cost
The cost of military rucksack depends on you. If you need a decent bag that will serve you well for a long time, then there is no reason to spend so much money on the bag.
2. Size
When selecting your military canvas military rucksack, you'll want to ensure that it's big enough for all of your gear. You want to make sure that there is enough space for your laptop and other accessories. Don't buy a bag when you're tight on space because it will only frustrate you and make organizing a nightmare for you as well as your friends who are helping you out.
3. Style
You want to choose a bag that has about 10 to 20 pockets or compartments so that you can organize all of your gear. It is also suitable for travelling. You can take it as a travel backpack and enjoy all of the features of a military backpack.
4. Waterproof material
Canvas military rucksack are designed to keep your stuff dry even in the hardest of circumstances. You'll feel like a warrior even when you're battling a rough terrain that's filled with mud and water.
5. Durability
You'll want something that can stand up to the rough and tough of the military lifestyle and endure a lot of abuse from users who aren't careful with their gear. Canvas military rucksack are designed to last far longer than your typical bag and will make your life easier when you're on the job or at home with your family.
Conclusion
Canvas military rucksack is a great product for those who want a backpack that is not only water-resistant but also durable and tough. The bag has been designed to carry in all types of weather conditions, whether it's rain, snow or sunshine. It can withstand stress and can last for many years without any damage to its body. If you are interested in buy a military backpack, do check out Pesann for amazing options at a fair price. 
Related products
Original price

$69.99

-

Original price

$69.99

Pesann.com

Looking for the ultimate military canvas backpack? This is the best army backpack for you! Made of high-quality 16oz canvas fabric, this military r...

View full details

Original price

$69.99

-

Original price

$69.99

Original price

$69.99

-

Original price

$69.99

Pesann.com

Get prepared for your next adventure with this Military Style MOLLE Tactical Backpack Rucksack. Perfect Extensibility Featured with the fully cust...

View full details

Original price

$69.99

-

Original price

$69.99

Original price

$34.99

-

Original price

$34.99

Pesann.com

This military tactical sling bag is not only a superb compliment to someone's style regarding fashion but has all the top-of-the-line built-in feat...

View full details

Original price

$34.99

-

Original price

$34.99

Original price

$59.99

-

Original price

$59.99

Pesann.com

This waterproof tactical backpack is ideal for going hiking or camping. It holds 45 liters, allowing you to pack everything you'll need. A large zi...

View full details

Original price

$59.99

-

Original price

$59.99

Original price

$39.99

-

Original price

$45.99

Pesann.com

The military style convertible canvas dufffe backpack has all the sophisticated details & flawless functionalities to satisfy your requirements...

View full details

Original price

$39.99

-

Original price

$45.99

Original price

$86.00

-

Original price

$86.00

Pesann.com

Looking for a durable and spacious backpack for your daily commute or weekend adventures? Look no further than our canvas backpack! Made with high-...

View full details

Original price

$86.00

-

Original price

$86.00

Original price

$89.99

-

Original price

$89.99

Pesann.com

This military-grade tactical backpack is perfect for any outdoor activity. With a capacity of up to 35 liters, this backpack is made with waterproo...

View full details

Original price

$89.99

-

Original price

$89.99