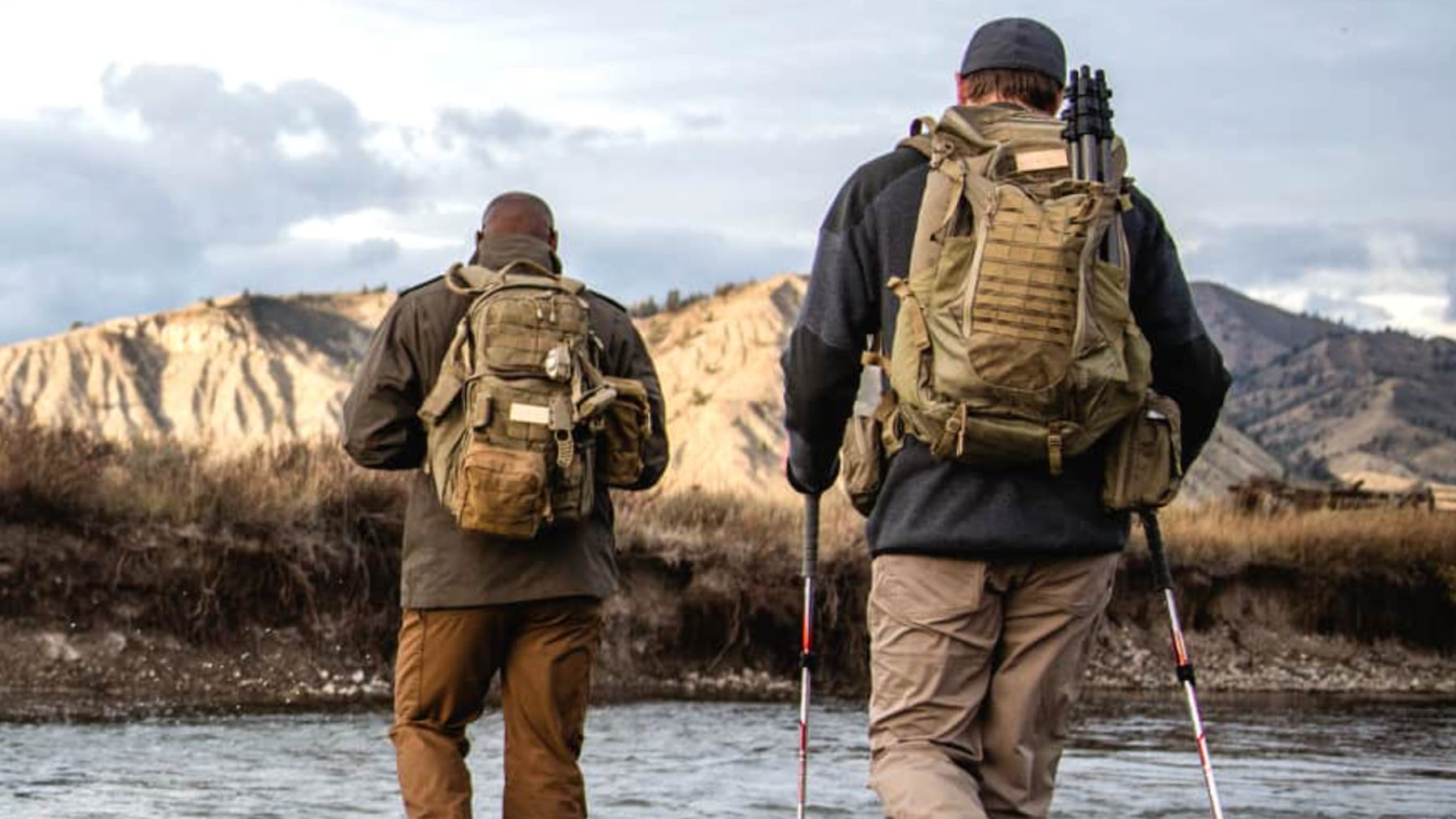 Better, Memorable Adventures with Waterproof Military Backpack
Whenever you are out on an adventure or excursion, there are adverse weather conditions and other elements that you will encounter. When camping and it rains before you can set up a tent, your belongings will become wet. However, you can avoid this by getting yourself the best backpack means for outdoor use.
A waterproof military backpack will ensure that all your belongings are safe from water and contamination. In addition, the backpack is spacious enough to carry and will enable you to bring all the supplies you might need for your adventure.
Benefits of a Waterproof Backpack
Rain does not affect your adventure, and you will not be delayed due to wet belongings.
It is designed to be ergonomically simple to carry, and as such, you will find it a joy to have with you every step of the way.
It is spacious and has special compartments for items you might need to carry in a unique manner.
It is stylish, rugged, and the ideal choice of a backpack for those times you are off traveling to the wild.
Even weight distribution means that you can carry a heavy load much farther, which is useful when hiking or camping outdoors.
Maintenance is easy since the waterproof nature of the backpack makes it long-lasting and durable.
It is reliable for all weather conditions, and you can keep walking confidently even when it is expected to rain heavily.
It is designed to last a long time; even the weather cannot wear it out quickly enough.
Waterproof Military Backpack
With a military-grade design and the very best materials being used in the design and construction of this backpack, you will be sure to have some of the very best features. Military standards are usually much higher than what civilians get, and you will be sure to find features you would not expect.
Typically, it is hard to obtain a military backpack but with the many military applications where exposure to the rain is inevitable, having one is essential. Soldiers tend to travel and stay outdoors for prolonged periods meaning the waterproof backpack will serve them well. They can carry food and supplies without fear of water contamination to carry out missions more effectively.
Better Camping Trips and Mountainside Excursions
For you at home, a waterproof military tactical backpack enables you to venture outdoors without fear of the rain. Weather conditions and other climatic occurrences can cause your backpack to get wet, damaging it very seriously.
You know nothing can get past the protection layer when you have a waterproof military backpack. You will also be capable of more adventure, and your time outdoors will be more fun and enjoyable. You can also carry a lot with you, making for a more fulfilling, rewarding, and exciting outdoor adventure.
Conclusion
When making arrangements for a camping trip or any other outdoor adventure, it is essential to be well-prepared. Outdoors are prone to varied elements such as humidity, rain, and even moisture. This wetness can spoil your food and other supplies whenever you are camping.
However, a waterproof military backpack has been designed to prevent this, and as such, you can camp peacefully, knowing that the rain will not ruin your adventure.
Related products
Original price

$69.99

-

Original price

$69.99

Pesann.com

Looking for the ultimate military canvas backpack? This is the best army backpack for you! Made of high-quality 16oz canvas fabric, this military r...

View full details

Original price

$69.99

-

Original price

$69.99

Original price

$69.99

-

Original price

$69.99

Pesann.com

Get prepared for your next adventure with this Military Style MOLLE Tactical Backpack Rucksack. Perfect Extensibility Featured with the fully cust...

View full details

Original price

$69.99

-

Original price

$69.99

Original price

$34.99

-

Original price

$34.99

Pesann.com

This military tactical sling bag is not only a superb compliment to someone's style regarding fashion but has all the top-of-the-line built-in feat...

View full details

Original price

$34.99

-

Original price

$34.99

Original price

$59.99

-

Original price

$59.99

Pesann.com

This waterproof tactical backpack is ideal for going hiking or camping. It holds 45 liters, allowing you to pack everything you'll need. A large zi...

View full details

Original price

$59.99

-

Original price

$59.99

Original price

$39.99

-

Original price

$45.99

Pesann.com

The military style convertible canvas dufffe backpack has all the sophisticated details & flawless functionalities to satisfy your requirements...

View full details

Original price

$39.99

-

Original price

$45.99

Original price

$86.00

-

Original price

$86.00

Pesann.com

Looking for a durable and spacious backpack for your daily commute or weekend adventures? Look no further than our canvas backpack! Made with high-...

View full details

Original price

$86.00

-

Original price

$86.00

Original price

$89.99

-

Original price

$89.99

Pesann.com

This military-grade tactical backpack is perfect for any outdoor activity. With a capacity of up to 35 liters, this backpack is made with waterproo...

View full details

Original price

$89.99

-

Original price

$89.99